the nbc sportsmen
The Northmoreland Sportsmen are a group of men and women passionate about hunting, shooting, fishing and sharing the good news of Jesus Christ. We hold a number of events throughout the year to celebrate the great outdoors.
Centershot Archery indoor winter program
From January to March, our gym is transformed into an indoor archery range. People from ages 7-99 shoot side by side using our equipment. We offer a free meal every evening and daycare for your kids who are a little too young to shoot! Whether you are a seasoned archer or you've never touched a bow and arrow, you'll enjoy the challenge and fun of this free program!
Annual Sportsmen's Dinner
Over the past few years, the Northmoreland Sportsmen have held the annual Sportsmen's Dinner. Past guests have included local conservationists such as Chip Sorber of The QDMA, Dave Allen of the PA Game Commission and Jeff Swire of Patriots Cove. We've also enjoyed exciting hunting videos from Newton Ransom Outdoors. There are always lots of prize give aways, including firearms, capped off with a great meal! The best part is, it's always FREE! Click below to register now!
Annual Summer Shootout Archery Event
The end of summertime gets us thinking about bow season! What better way to get back in the swing of shooting your bow then with a little competition? That's exactly what we thought when we introduced the Summer Shootout in 2016. Bring your hunting bow and let's get dialed in together while we shoot in a friendly competition for some prizes! Don't bow hunt? No problem! We have all of our Centershot Archery equipment available to use and we have a separate competition just for that! Free fun for the whole family and free food too!
We stay active all year round traveling to different events. You can find us at the North Mountain Branch QDMA youth event in the summer as well multiple bible camps and VBS!
For additional information or for event inquiries, contact:
Matt Johnson. 570-417-6488
mjjohnson86@gmail.com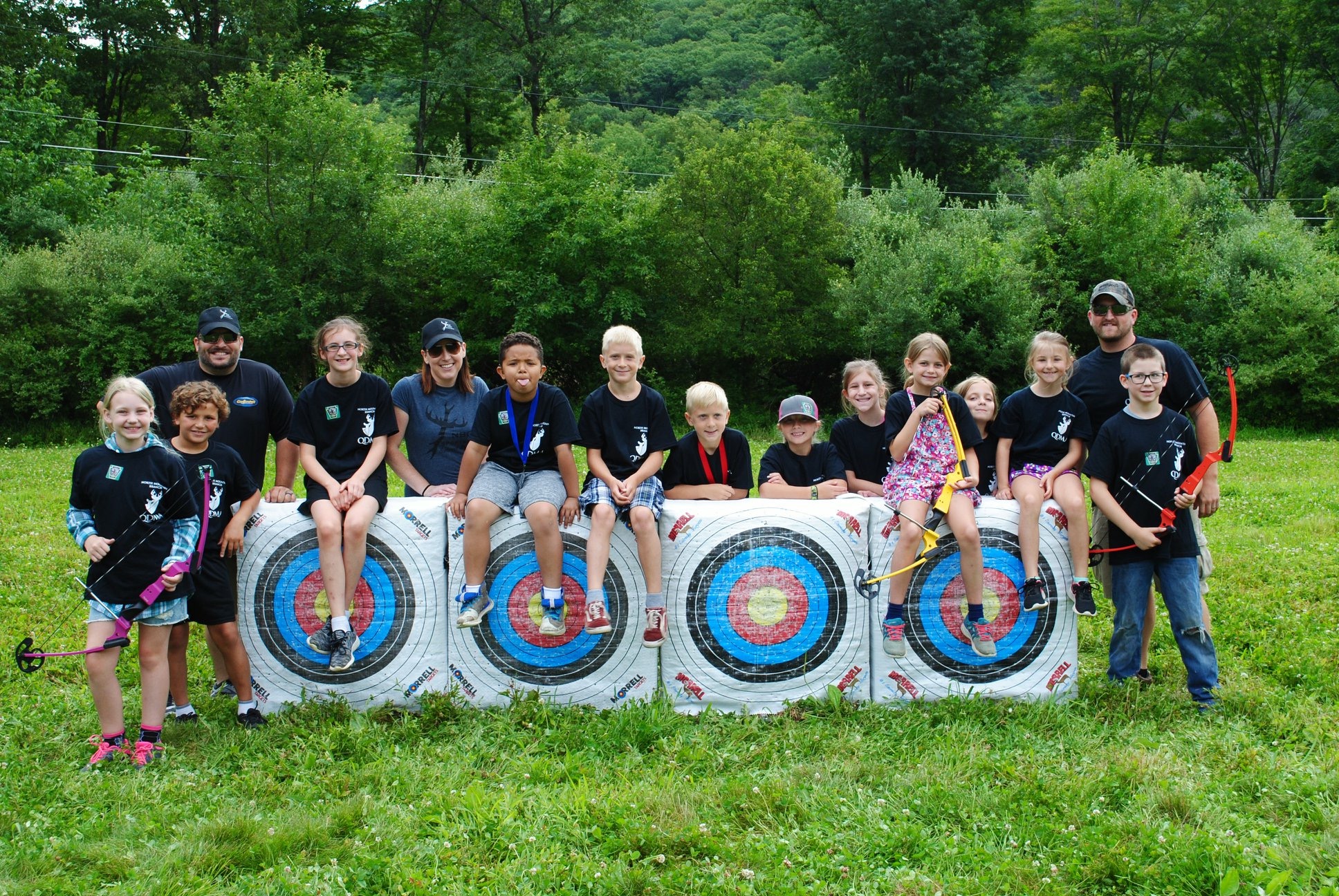 QDMA Rack Pack Youth Event 2018